Screen Recording via Capture Card
4 replies
1
Screen Recording via Capture Card
09.05.23 09:28:00 pm
AtomKuh
User
Offline
I would like to record some old games but I have problems to capture them using recording software (OBS, Shadowplay).
I thought about just recording my entire screen using a capture card which is connected to my monitor and to my pc via USB. I guess my pc will recognize the capture card as a virtual webcam and I could add it to a recording software. Would this work?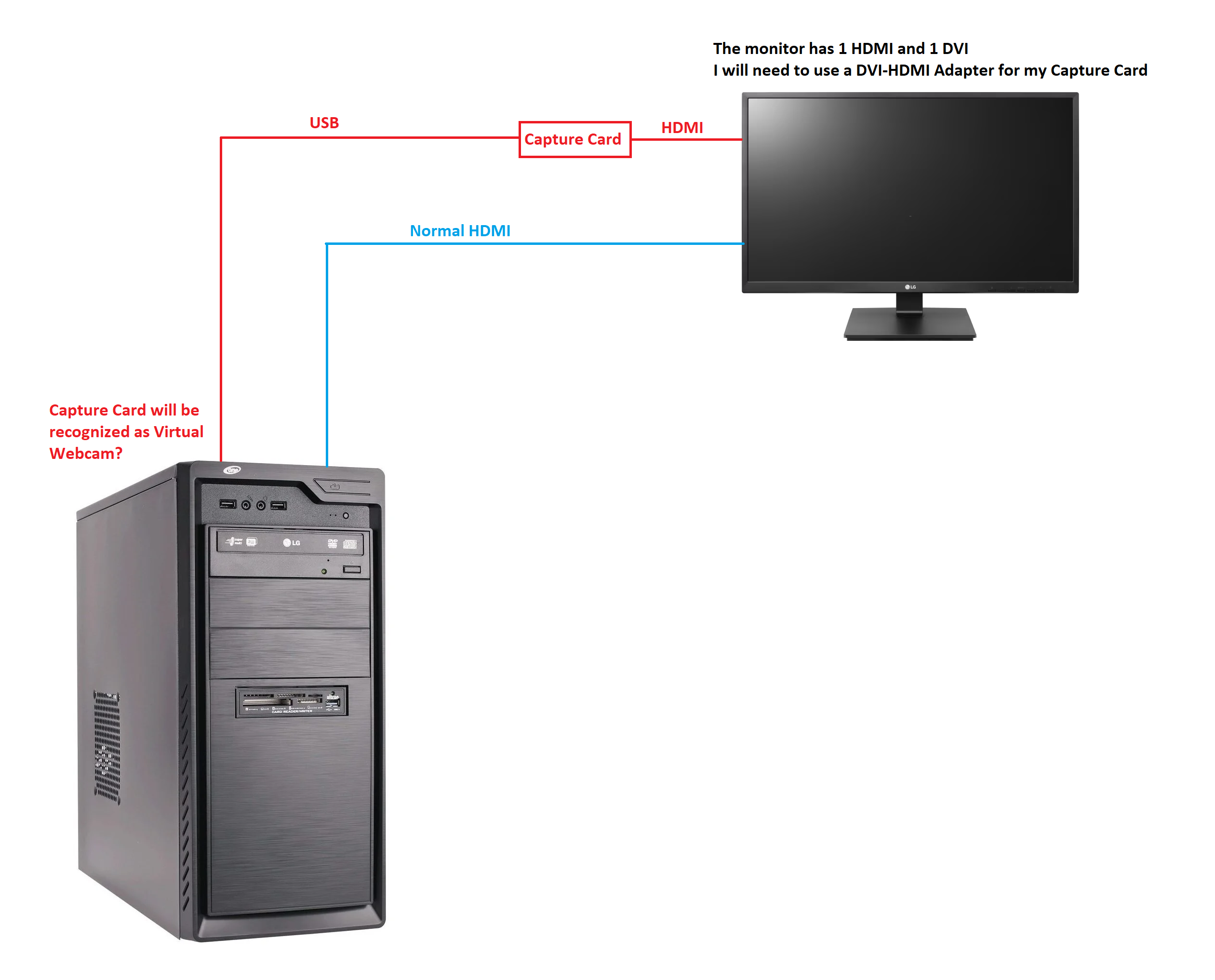 Hajt
User
Offline
I would buy AVERMEDIA LGP LITE from marktplace
DC
Admin
Offline
All capture cards I know work a bit differently:

PC -> HDMI -> Capture Card -> HDMI -> Screen

(HDMI could also be display port, usb-c etc.)

So the signal for the screen is routed directly through the capture card and then to the screen. The card captures the input and either saves it internally or sends it back via USB, PCI(-E) when built into your PC or whatever.
AtomKuh
User
Offline
Thank you guys for your info. Somehow using the option to record the entire screen in OBS works now for the game "Dungeon Siege" (released in 2002) but only while playing a character in the world. That means recording the game while being in the main menu does not work...
Hajt
User
Offline
Try this
Code:
1

"E:\GAMES\GoG\Dungeon Siege\DungeonSiege.exe" width=1920 height=1080 fullscreen=false vsync=false maxfps=60

Also you can use Borderless Gaming software and set recording screen in OBS (not recording game).
1